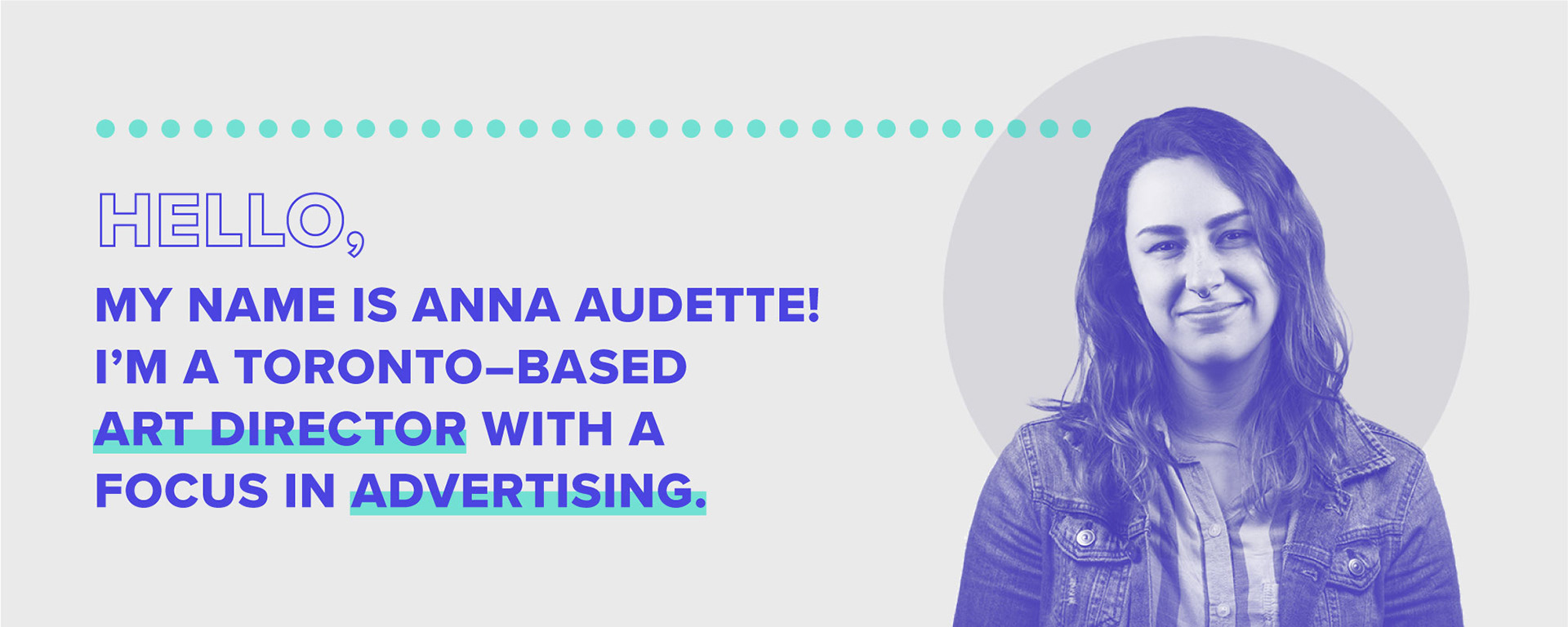 I'm a lifelong creative and a passionate, ambitious designer with an Advanced Diploma from George Brown College's Advertising Design program and a Bachelor of Fine Arts in Photography from the University of Manitoba.
During my time at George Brown College, I've worked as an Art Director/Designer for the INStore Studio at the School of Design and won multiple college-based awards for my work, professionalism and community engagement.
 I've had the opportunity to lead and collaborate with a dedicated team to create and develop concepts and produce a diverse, dynamic body of work aimed at engaging, connecting and celebrating the School of Design students and faculty and the George Brown community as a whole. 
My interests include Edgar Wright movies, the musings of Malcolm Gladwell, matcha lattes, and making eye contact with dogs. And when not hunched over a computer in the name of design, you can find me listening to comedy podcasts, playing video games, watching Kurzgesagt videos and complaining about Toronto summers.