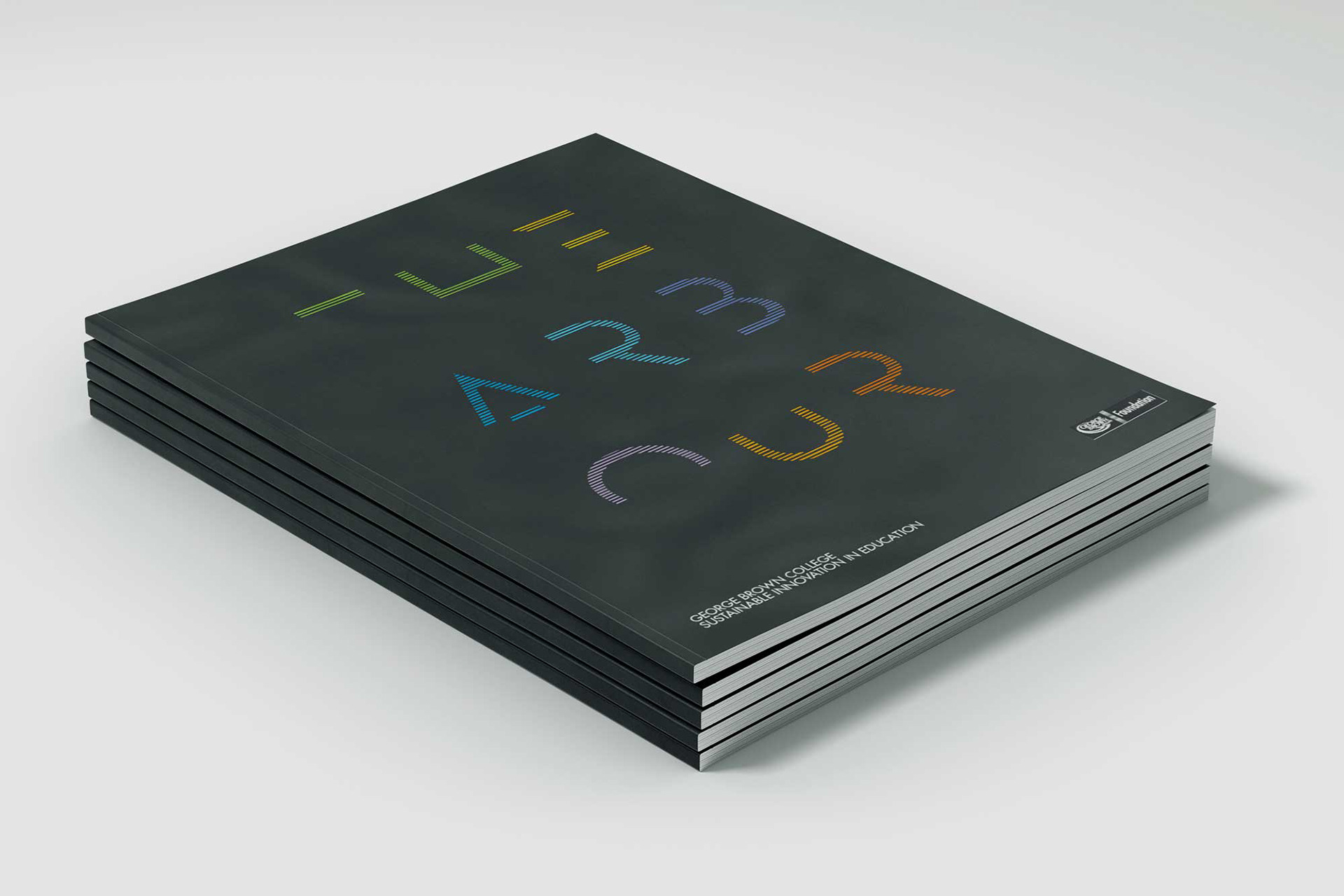 George Brown College Foundation
A beacon of change on Toronto's Waterfront.
The Arbour is George Brown College's new 10 storey mass-timber building being constructed in downtown Toronto. The George Brown College Foundation needed a branded suite of collateral for their sponsorship and fundraising efforts in support of the Arbour Capital Campaign.
The Arbour is a beacon of innovation for the future of education and sustainable architecture. We proposed a concept built around the idea of transparency, a value which encourages free and open exchange and creates an authentic, honest atmosphere. It paves the way for genuine interaction and grants us the chance to move forward together.